Is The Retail Sector Facing a Wellbeing Crisis?
1 in 5 workers in the retail sector want to leave the industry. Recent research suggests that more action is required to address the problem of wellbeing within the sector in order to improve retention rates. Despite a 4% increase in staff happiness levels in 2022, retail remains one of the lowest ranking sectors for employee satisfaction across the UK. This is according to the latest data from a study conducted by the Retail Trust, which shows that staff in the industry are facing a wellbeing crisis.
In the last several years the pandemic added to the pressures faced by retail workers on a daily basis. On top of the strain of dealing with the very human side of the health crisis – avoiding catching Covid themselves and/or caring for friends and relatives infected with it – there have been significant supply chain issues to deal with, and skills shortages that are ongoing.
Cut to now, rising inflation and the cost of living are new issues to consider. Unfortunately, the usual pressures, such as coping with under-resourced teams are still very much present, paired with an increase in abuse from frustrated members of the public. In fact, abuse in the retail industry continues to rise, with over a million incidents of verbal abuse reported in the latest ACS Crime Report and an estimated 40,000 violent incidents in the sector.
All of these factors have taken a toll on the mental health, general wellbeing and job satisfaction of retail employees.
The Rise in Abuse Towards Retail Workers
The current economic climate has forced many retailers to introduce cost-cutting measures in order to remain competitive. One of the main methods of doing this has been reducing the number of staff, in some cases introducing lone trading, which leaves employees working in isolation, in some cases for extended periods. This lone trading puts additional pressure on workers, as they may have to deal with difficult customers alone, also making them more vulnerable to abuse.
By reducing the number of staff, retailers are likely to be putting more pressure on the remaining employees by increasing their workload. This can increase stress and anxiety levels and may lead to an increase in mistakes being made. By default, this unfortunately may further increase abuse from customers frustrated at accidental errors.
Additionally, the cost of living crisis – which has left many struggling to afford the basics – has led to an increase in frustration from customers and a rise in shoplifting. This, in turn, has put additional pressure on retail workers, who may be required to confront thieves or deal with the aftermath of such incidents. Public facing retail employees may also face an increase in customers angry at them for factors out of their control, such as price rises.
Statistics from USDAW (The Union of Shop, Distributive and Allied Workers) showed that a shocking 90% of retail workers experienced verbal abuse in the last year and 64% were threatened by a customer. These alarming figures highlight the urgent need for measures to be taken to protect the safety and wellbeing of those working in the retail sector.
The Impact on Wellbeing
The rise in abuse towards retail workers is having a significant impact on employee wellbeing. This is clearly shown in the Retail Trust's report, where 30% of retailers flagged store staff abuse as one of their top three issues impacting wellbeing. For employees themselves, 83% reported a deterioration in their mental health, and for 43% of employees, the decrease in their general sense of wellbeing over the last 12 months has gone beyond a manageable level.
Learn the importance of harnessing an ethical brand identity for wellbeing
Verbal abuse, threats, and physical violence can leave employees feeling upset, stressed and anxious about working with customers in the future. Workers may also feel demoralised and undervalued, leading them to reconsider their role within retail. Even when there is no direct threat of abuse, employee peace of mind and perception of personal safety have a huge part to play in overall wellbeing, as demonstrated in our own landmark study which found that 27% of retail and hospitality workers worry about their safety at least once every week.
Download our report: How safety is impacting retail and hospitality
The effects of abuse and the stresses around it can extend beyond the workplace, impacting employees in their personal lives. Some employees may find it difficult to switch off and relax after stressful shifts, and over time, this stress can cause employees to develop mental health conditions such as depression, anxiety, and post-traumatic stress disorder.
The Business Effects of Customer Abuse
Addressing this crisis is not only important from a human angle but also from a business perspective. The Retail Trust found that nearly a third (31%) of staff in large retailers said they want to leave retail as a career. Additionally, our own research uncovering the employee safety gap found that in the last five years alone, concerns about personal safety played a role in 22% of front line and lone workers leaving a role.
This clearly shows that the high levels of abuse towards staff are leading employees to leave their jobs for roles without the stress of dealing with aggressive customers. For businesses, this has a tangible impact on recruitment and training costs. Glassdoor estimates that recruiting a new member of staff costs on average £3000, making this a significant cost for businesses regularly losing staff due to safety concerns.

Secondly, the negative impact on staff wellbeing can result in a decline in job performance and productivity. Retail workers suffering from the mental health effects of this abuse are likely to be less engaged in their work, resulting in absenteeism and low productivity.
Retailers have a legal duty to protect the health and safety of their employees, and failure to do so in an incident can result in legal action, fines, and compensation claims. The average HSE fine is £145,000 although the maximum fine reached can be up to £10 million and their conviction rate sits at 93%. Therefore, it is in the best interests of businesses to take proactive steps to protect their staff and address the issue of abuse towards retail workers.
Addressing the Crisis
While staff wellbeing may be high on the agenda for 75% of retail CEOs, it's clear that employers aren't currently doing enough to protect the physical safety and wellbeing of their staff. The Retail Trust reported that 54% of managers felt unequipped to deal with their team's mental health issues and 40% of retailers don't have a wellbeing strategy in place.
"We say the right things, but we don't necessarily do the right things. The messaging is there. But are we driving a culture of wellbeing? I don't feel we are. We're superficial. There's a lot more work to do to shift the culture."
Head of employee experience, department store retailer
However, simple personal safety technology, such as the service offered by Peoplesafe, can have a tangible impact on feelings of safety and mental wellbeing.
Personal safety alarms can provide a low-cost solution that increases a sense of safety and wellbeing for employees. Where in-store CCTV systems may cost thousands of pounds, personal safety alarms provide a significantly cheaper alternative for near-instant access to an emergency response and improved peace of mind. Overt personal safety technology can play a significant role in deterring abuse. For example, Body Worn Cameras have been shown to reduce abuse by 47% as aggressors can clearly see themselves being recorded.
Additionally, this technology that makes employees feel safer, can make them significantly more likely to take on a public-facing role. In fact, we found that 50% of employees would consider a front-line role if equipped with safety tech. Focussing on employee safety may therefore be another so far untapped retention tool that could make significant improvements to the way staff feel about coming into work and staying in their current role. Low-cost personal safety measures may help increase a sense of safety and wellbeing and for retail employers daunted by the current recruitment crisis, there appears to be a tangible recruitment and retention benefit too.
"We are about to launch our new leadership model and care is at the core of that. Wellbeing is high on the agenda, because it's a source of competitive advantage for all our colleagues but especially as Gen Z joins, people's expectation of work is changing. It was triggered by COVID-19. Businesses were exposed and able to demonstrate their true values: did people really matter?"
People director, DIY retailer
As well as implementing technology, employers need to improve support for staff, train colleagues to deal with abusive behaviour and make it clear to customers that abusive behaviour won't be tolerated. Signs throughout the store and badges for staff members can help highlight that they are here to help.
While it's clear that the retail industry is facing a wellbeing crisis, employers can go beyond compliance to protect their staff and see both human and business benefits as a result. By focusing on employee wellbeing, retail employers can create a happier and more productive workforce that benefits everyone.
Subscribe to our newsletter
Receive quarterly emails with the latest Peoplesafe developments including product and technology innovations, upcoming events and industry news and tips.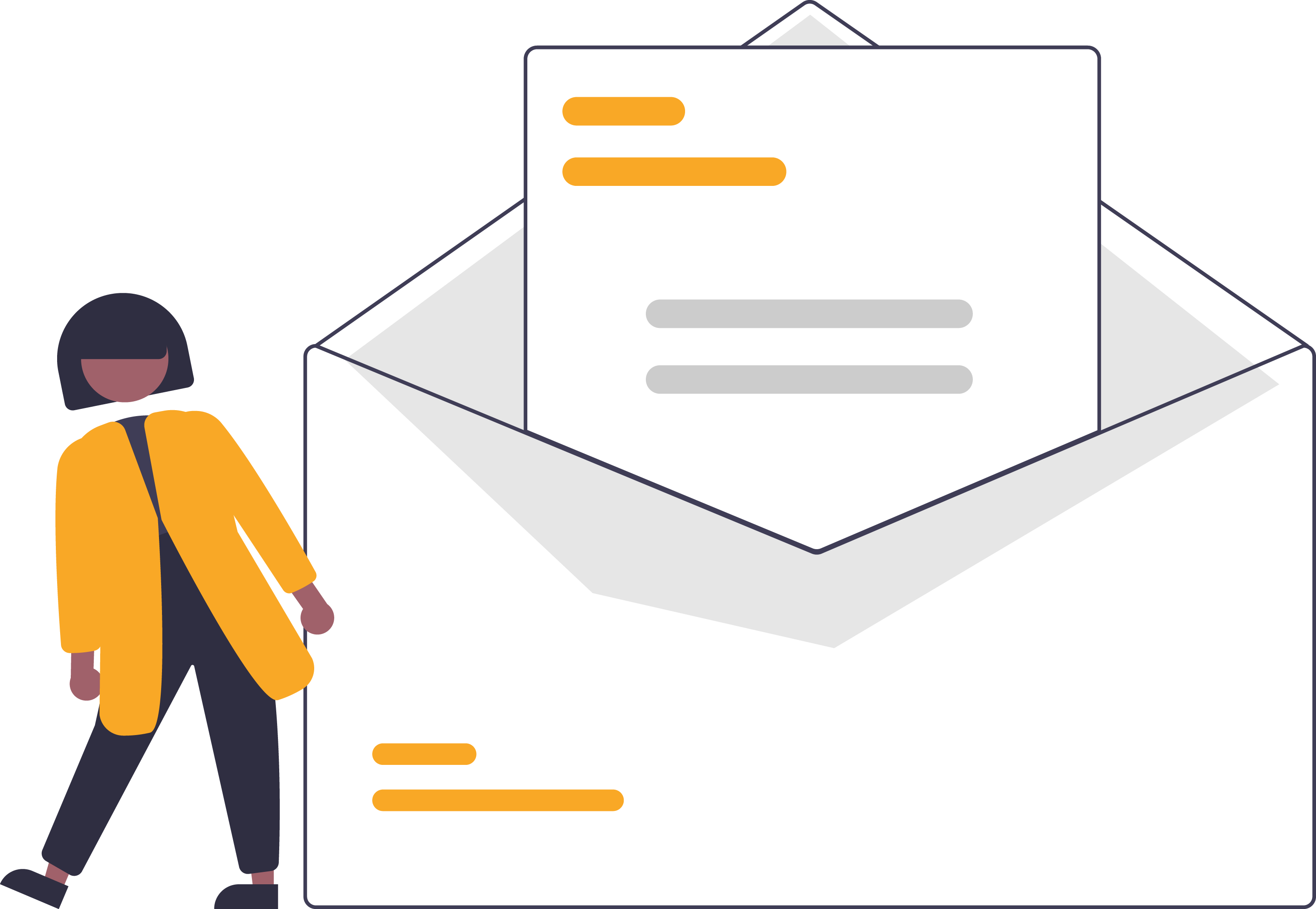 ---