Retail Risk Assessment & Management Guide
According to the 2019 Retail Crime Survey, retail workers are facing increased risks of violence and abuse. On average, 115 employees are attacked at work every day. A total of 42,000 violent incidents were recorded between the 1st April 2017 and 31st March 2018, with a trend towards incidents becoming more violent – for example, an increased use of weapons.
Majority of risks in the retail sector can be categorised as People Risk – where work involves proximity to individuals who pose a potential danger. Specifically, risk comes from criminal activity (e.g. theft) or disputes with the public. However, retail workers can also face Task-based Risk where risk arises from the nature of the task being completed, such as working at height or manual handling.
Although the retail industry isn't typically associated with lone working, there are instances where employees will be working in isolation or out of earshot of colleagues, making them more vulnerable to attack. Similarly, if they were to have an accident or medical emergency, there are certain situations when it would be difficult to call for help.
Small Stores / Open At Unsociable Hours
Small stores, such as newsagents and off licences present a real risk for the employees because they are often only staffed by one person at a time, making them a lone worker for majority (if not the entirety) of their working day. Typically, the till area is near the front of the shop, providing criminals with an easy opportunity to intimidate the retail worker into handing over cash whilst still being able to make a quick getaway. In addition, staff are easily outnumbered by criminals looking to take advantage of their situation.
These shops also sell age-limited goods such as alcohol and cigarettes. Refusing to sell these goods without proof of ID can lead to confrontation, which usually starts and ends with verbal abuse. However, in some situations, the confrontation can escalate to threats of using a weapon or even physical violence. In extreme circumstances, employees have been murdered. Small stores should include this risk in their risk assessment.
Due to the nature of the goods being sold – namely alcohol – and the late hours that these stores stay open till, workers often encounter unstable members of the public who have been drinking. The nature of their behaviour can often be unpredictable which poses a significant risk to a member of staff working alone.
Stores Carrying High-Value Goods
Similar to newsagents and off licences, shops with high-value goods, such as jewellers, are often targeted by criminals. Although these stores invest in sophisticated security systems to protect their stock; they are normally staffed with a limited number of employees, especially during off-peak hours.
Successfully robbing a store with high-value goods usually involves using weapons for intimidation, putting the staff – who would be viewed as obstacles – at risk. Raising a store panic alarm would alert the police; however, it is fixed in one place and therefore not always accessible. In addition, unlike a personal safety device, a panic alarm wouldn't record the incident. Moreover, that recording could then be used as evidence in court to obtain a conviction.
Large Stores
Hypermarkets, superstores and wholesalers employ a lot of people to service their customers and keep the shelves well-stocked at all times. In the vast spaces of these buildings and converted warehouses, it's, perhaps surprisingly, very easy for employees to be working in isolation from other members of staff.
Let's imagine that a delivery needs to be put onto the shop floor. One member of staff on that delivery is given a section to work on which is away from everyone else. What happens if they slip and seriously hurt themselves, or have a medical episode during this time?
Even though there are lots of people in a building, it is still possible for someone to be working alone. In the example above, it would be difficult for that worker to receive help quickly if they become injured. Similarly, they could be unconscious, and therefore unable to call for assistance. These are risks that retail employers in large stores need to consider when completing their risk assessments.
Stock Room / Warehouse
Regardless of their size, most retailers will have a stock room to store excess goods. These goods need to be stored safely and securely to prevent them from falling and causing potential injuries to staff.
In addition, staff should be trained how to work in the stock room safely. This includes using ladders to access goods that are out of reach and not climbing on boxes or shelves, as well as learning the basics of manual handling to prevent musculoskeletal injuries.
Larger retailers will often have a warehouse to store all their goods to be distributed to shops and directly to customers from online orders. Warehouses pose their own health and safety risks which can be assessed in more depth here:
How To Improve Warehouse Health & Safety
Key Holders
Key holders are members of staff tasked with opening and closing the store – normally this is left to the store management team. However, this is probably the owner and one other person for small stores.
Would-be criminals often target key holders because it is a routine-based activity (always completed when the store opens and closes), as well as being a quiet time to try and gain access to the store. Key holders are more likely to be targeted at the end of the day when the till has been cashed-up.
Having identified the risk in their retail risk assessment, the store might allocate two people to complete this task in an attempt to mitigate it. However, when staff shortages, lateness or annual leave intervene, there might not be two people available. Contingency solutions and additional measures also need to be considered.
Delivery Drivers
Usually, deliveries are completed round the back of the store where it's quieter and away from other people. This presents a risk if the delivery were to be targeted by criminals because the staff would be isolated and it would be difficult to call for help.
Delivery drivers also have a higher risk of experiencing a manual handling injury. Employers should ensure that delivery drivers have completed manual handling training and have all the necessary equipment, such as a trolley, and have been trained how to use it.
Despite this, statistically, driving is the most dangerous work activity that people can undertake. For more information on occupational road risk:
The Dangers of Driving For Work and Work Related-Road Safety
Retail Risk Assessment
There are a lot of areas of risk in a retail environment whether it's an independent store or a multinational brand. To help you mitigate these risks, we've created a risk assessment template specific to the retail sector.
Download retail risk assessment template
How Can Peoplesafe Help?
Around 80% of the respondents to the 2019 Retail Crime Survey described the police response to retail crime as 'poor' or 'very poor'. Although opinions were slightly better towards their response to violence, only 25% classed it as 'good'.
As a BS 8484:2022 accredited organisation, we have Unique Reference Numbers (URNs) for all UK police forces, enabling us to bypass the 999 system. While panic alarms are effective, they're in a fixed location (typically under the till), and therefore not always accessible.
All of our personal safety devices are portable and designed to be discreet. We offer a number of accessories such as lanyards, clips and ID holders to transform them into wearable technology. This means that you can raise an alarm from wherever you are in store. In addition, you could have a pool of devices that are distributed to relevant members of staff on shift that day rather than relying on one person having access to the panic alarm.
When an alarm is raised, we have a team of dedicated Controllers who will stay on the line until the alert has been resolved. All our core devices have two-way audio, so if it's safe to do so, the Controller will speak to the user and work with them to continually assess the situation. They will follow the pre-existing escalation procedure and where necessary, contact the relevant emergency services.
An additional feature of our core products is fall detection (also known as man down). It is able to sense when the device has changed orientation, as it would when someone falls down. If this is followed by a period of non-movement, an alarm will automatically be raised in our Alarm Receiving Centre (ARC).
If you have delivery drivers, people working in warehouses or large stores, the fall detection feature would help to support the risk of falling from height or being struck by a moving object.
Subscribe to our newsletter
Receive quarterly emails with the latest Peoplesafe developments including product and technology innovations, upcoming events and industry news and tips.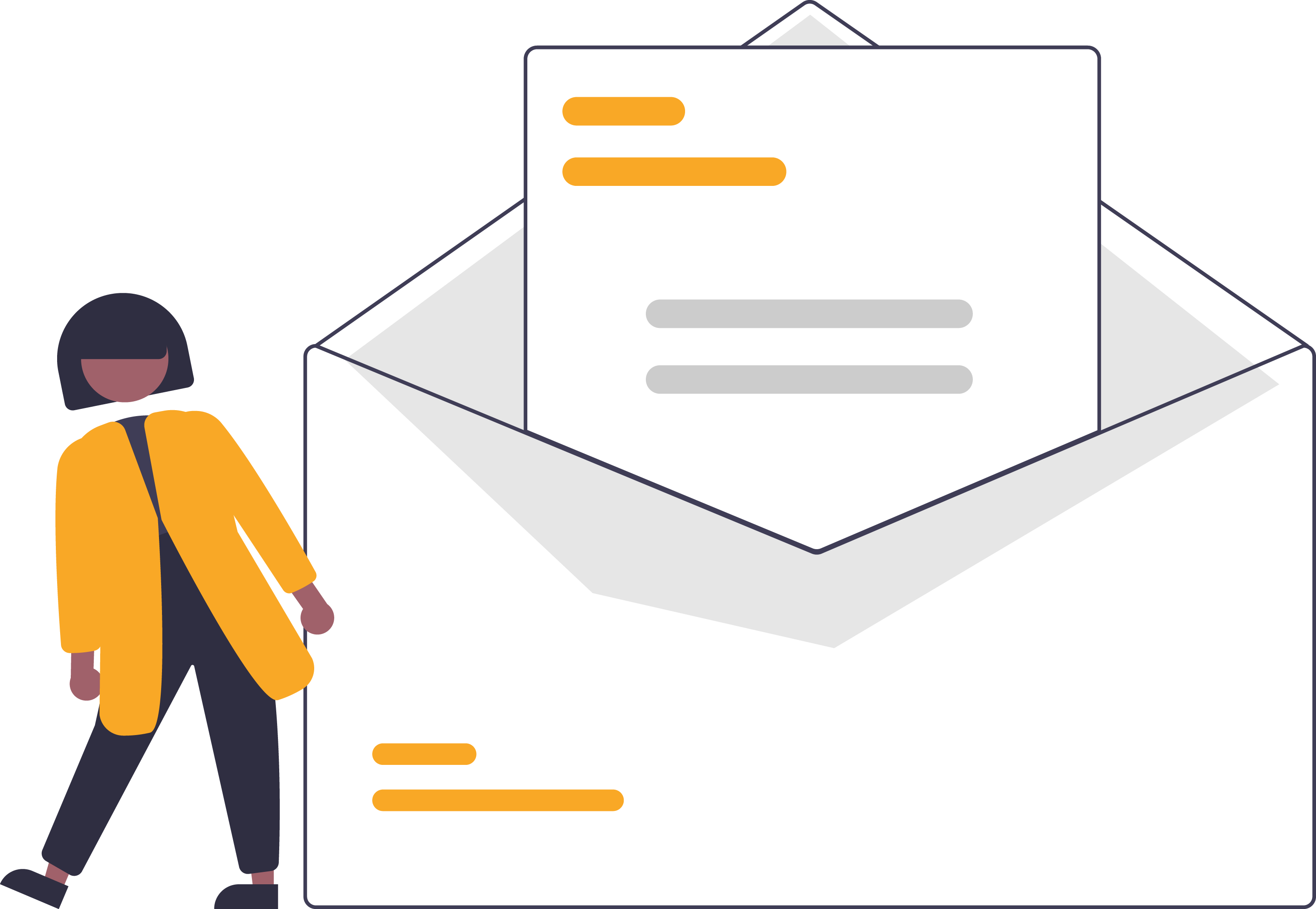 ---