The Dangers Of Driving For Work
Driving is a common work task undertaken by a range of employees. Vehicles can be used on work sites to move people and materials, or on public roads as a means of transport between locations or for delivery and collection.
Statistically, driving is the most dangerous work activity that most people undertake. The European Transport Safety Council estimate that business drivers account for 40% of road deaths across Europe. Compared to all other work activities, it contributes to far more work-related accidental deaths and serious injuries. Occupational road risk is the term used to describe the dangers associated with driving as part of a job.
A recent survey commissioned by Brake, the road safety charity, found that a third of adults have been in a collision or near miss on the road in the past year. Using data from the Department for Transport (DfT), it's estimated that more than a quarter of all road traffic accidents may involve someone who is driving for work at the time.
Employer's Responsibility For Work-Related Road Safety
Under health and safety law, employers have the responsibility to ensure that employees are not put at risk due to work-related driving activities. To identify risks, a competent person must complete a risk assessment for driving.
Organisations need to have policies and procedures in place (e.g. Driving at Work Policy) to effectively manage work-related road safety. These should include elements such as driver training, vehicle maintenance and journey planning.
There are three main areas of occupational road risk to consider: driver, vehicle and journey.
Driver
Employees are the most valuable asset for any business, so it's important to protect them. Before allowing them on the road, you need to establish if they're competent and capable drivers and if they've been properly trained. It's also important to know that drivers are sufficiently healthy to drive safely without putting themselves and other road users at risk.
Background and ongoing checks
If you're employing someone that needs to drive as part of their job, you should check the validity of their driving licence during the recruitment process.
Using the online government service to check driver information, you can establish if they have indeed passed their driving test. The check will also tell you the vehicles they can drive, as well as any penalty points or disqualifications they've received.
Although you might specify in your driving policies and procedures that any driving offences must be reported; performing these checks periodically will uncover any misdemeanours that staff might be trying to hide.
Training
You might feel that additional driving training might not be necessary if employees are just driving to and from meetings. However, you might consider providing general induction training to set expectations, including:
Not driving under the influence of alcohol or drugs
Not using a hand-held mobile phone while driving
Always wearing a seatbelt
If staff are going to be driving large vehicles, such as heavy goods vehicles (HGVs) or lorries, drivers need to be aware of the vehicle's dimensions, especially height. This is something that could be included in a training session before they're allowed behind the wheel.
Other training sessions could include how to drive defensively, being considerate and aware of other road users (e.g. cyclists) and how to load and unload safely.
Training can also be used to establish how much your drivers know about handling certain situations on the road. For example, how would they ensure their safety if the vehicle breaks down?
It's important than any skills-based training is accompanied by awareness-raising education that addresses the main risks drivers face and pose to others. These sessions should stress the importance of prioritising safety.
Health checks
The Driver & Vehicle Licensing Agency (DVLA) sets minimum medical standards (e.g. being able to read a number plate from 20 metres) and rules for drivers, including health conditions that must be reported to the DVLA. The government also has useful information on the health conditions that drivers and motorcyclists may need to report to the DVLA.
Drivers of large vehicles over 3.5 tonnes, minibuses and buses have extra medical rules that they need to follow. Every new driver must undergo a HGV medical exam with accompanying paperwork (D4) that is submitted to the DVLA by the physician who performs the examination.
The HGV medical includes an interview with any registered doctor in the UK to discuss medical history and any medical conditions that may interfere with safe driving. There will also be a physical examination to check vital signs, vision, etc.
You should encourage drivers to report any health concerns. They should also be aware of the side effects of any medication they're taking that might impair their judgement.
Tiredness and fatigue
According to DfT statistics, around 300 people are killed each year as a result of drivers falling asleep at the wheel. Similarly, about 4 in 10 tiredness-related crashes involve someone driving for work. It's possible for drivers that are tired to experience a similar level of impairment as someone at or beyond the legal limit for alcohol.
Long-distance drivers and shift workers are particularly high risk for fatigue. When planning journeys, employers should factor in the risks of fatigue and plan enough time for drivers to take rest breaks every two hours.
Drivers need to be educated in the importance of taking regular breaks from behind the wheel, and of responding immediately to signs of fatigue by pulling over when it's safe to do so.
Vehicle
Employers have a responsibility to ensure that all vehicles (regardless of whether they're owned by the company or the individual) used for work:
conform to road traffic law
are safe and properly maintained
are fit for purpose
do not put the driver's health and safety at risk
Roadworthiness and safety check
Various Road Traffic Acts and regulations require employers to ensure that vehicles used for work purposes are safe and legal to be on the road.
All drivers should know how to complete a vehicle safety check and who to report any faults to. A routine safety check includes lights, tyres and wheel fixings being examined to ensure the vehicle's basic functions are in good working order.
Every vehicle needs to be properly taxed, have a valid MOT (if over three years old) and be serviced regularly. This is relatively simple to ensure when you're dealing with company owned or leased vehicles.
It can get more complicated when staff use their own vehicle for work because organisations have the same legal duty to ensure the vehicle is safe and legal. In addition, they must also check the employee's motor insurance includes business use cover.
Ergonomics
For employees that are constantly behind the wheel, their vehicle is their office, so you need to provide the same levels of comfort to them as someone sitting at a desk.
Before buying or leasing vehicles, there are certain ergonomic considerations, such as driving position and how accessible the controls are. Where possible, it could be a good idea to get input directly from the drivers.
In terms of education, you can provide drivers with guidance on good posture and how to set their seat correctly to prevent musculoskeletal problems.
Journey
The final area of occupational road risk is the journey itself. Although you can't completely remove the risks from work-related driving activities, they can be minimised by carefully planning the route and organising a realistic schedule. Road safety is also affected by adverse weather conditions, which need to be taken into consideration.
Route planning
Driving routes are perhaps one of the hardest factors to control, particularly if the destinations and overall journeys are irregular. However, there are some measures you can put in place to keep employees on the safest routes.
Where possible, routes should be planned to avoid town centres, residential areas, schools and anywhere else that is densely populated. When drivers do need to go through towns, villages and cities, they should be instructed to take extra care when manoeuvring or turning. Ideally, journeys should largely be completed on motorways and other major roads which present a lower crash risk.
If your company uses larger vehicles, it's imperative that the driver is aware of the height of the vehicle. The route should avoid overhead restrictions; nonetheless, mistakes can be made, so it will be the driver's responsibility to know the vehicle's height limitations. According to data from Network Rail, there are more than 2,000 bridge strikes every year in Britain.
Route schedule
Driving can be a highly pressurised job, especially if there's a tight schedule to stick to. Often, the schedule is disrupted through no fault of the driver's as a result of congestion, road works or a road traffic incident.
It's important to allow driver's enough time to get between appointments or deliveries without taking unnecessary risks. For example, exceeding speed limits to meet agreed arrival times.
Similarly, the schedule should take into account the time of day the journey is taking place. Peak traffic times will inevitably increase journey times, whereas sleep-related incidents are most likely to happen between 2am – 6am and between 2pm – 4pm.
The Highway Code recommends that drivers should take a 15 minute break every two hours. Tachographs and other telemetry devices could be fitted to help ensure drivers are not putting themselves and others at risk.
Weather conditions
Adverse weather conditions, such as snow and heavy rain, need to be taken into consideration when planning routes and establishing schedules. In order to drive safely in these conditions, the journey will take longer and the route may need to be adjusted.
Drivers need to understand the risks associated with the vehicle they're driving. For example, high-sided vehicles are required to take extra care when driving in strong winds.
Before allowing vehicles on the road in poor weather conditions, employers should ensure that they are properly equipped with features such as anti-lock brakes and winter tyres, if necessary.
Driving For Work Laws UK
As an employer, it's your responsibility to monitor your mobile workers' – including drivers – working time and ensure they don't go over the limit.
There are three set of rules that could apply to any work-related journey:
The GB domestic drivers' hours rules apply to most passenger-carrying vehicles and goods vehicles that do not have to follow the EU rules.
Goods vehicles
When driving a goods vehicle with a maximum permitted gross weight of 3.5 tonnes or less, you must not drive for more than 10 hours in a day. You must also record your hours on a weekly record sheet or on a tachograph.
Passenger-carrying vehicles
When driving a passenger-carrying vehicle, you must not drive for more than 10 hours in any working day. Similarly, you must not work more than 16 hours between the times of starting and finishing work.
After five and half hours of driving, you must take a break of at least 30 minutes for rest and refreshment. Or, within any period of eight and a half hours, you must take at least 45 minutes in breaks. In addition, you must have a break of at least 30 minutes at the end of this period (unless it's the end of the working day).
You must take a rest of 10 hours before the first duty and immediately after the last duty in a working week. Moreover, you must take a rest of at least 10 hours between two working days – this can be reduced to eight and a half hours up to three times a week.
Finally, every two weeks you must take at least one period of 24 hours completely off duty.
Exemptions to the GB domestic rules
The GB Domestic rules don't apply if you:
drive for less than four hours in a day
drive off-road or on private roads during duty time
drive a vehicle used by the armed forces, police or fire brigade
are dealing with an emergency e.g. major disruption to public services or danger to life
EU driving rules
EU rules apply if the maximum permissible weight of your vehicle or vehicle combination is more than 3.5 tonnes and you're driving in the EU, a European Economic Area (EEA) country or Switzerland. There are some vehicles that are exempt from EU rules when driven in the UK.
The main EU rules on driving hours are that you must not drive more than:
9 hours in a day – this can be extended to 10 hours twice a week
56 hours in a week
90 hours in any two consecutive weeks
In terms of breaks, you must take:
a break or breaks totalling at least 45 minutes after no more than 4 and a half hours driving
at least 11 hours rest every day – this can be reduced to 9 hours rest three times a week between any two weekly rest periods
an unbroken rest period of 45 hours every week – this can be reduced to 24 hours every other week
your weekly rest afer six consecutive 24 hour periods of working, starting from the end of the last weekly rest period taken
Risk Assessment For Driving
A risk assessment for any work-related driving activity should follow the same principles as for any other work activity. The risk assessment should identify the hazards, decide who might be harmed and how and evaluate the risks.
Once you've completed your risk assessment, you need to record any significant findings and regularly review the document to ensure the risks faced by drivers in your organisation are suitably controlled.
Subscribe to our newsletter
Receive quarterly emails with the latest Peoplesafe developments including product and technology innovations, upcoming events and industry news and tips.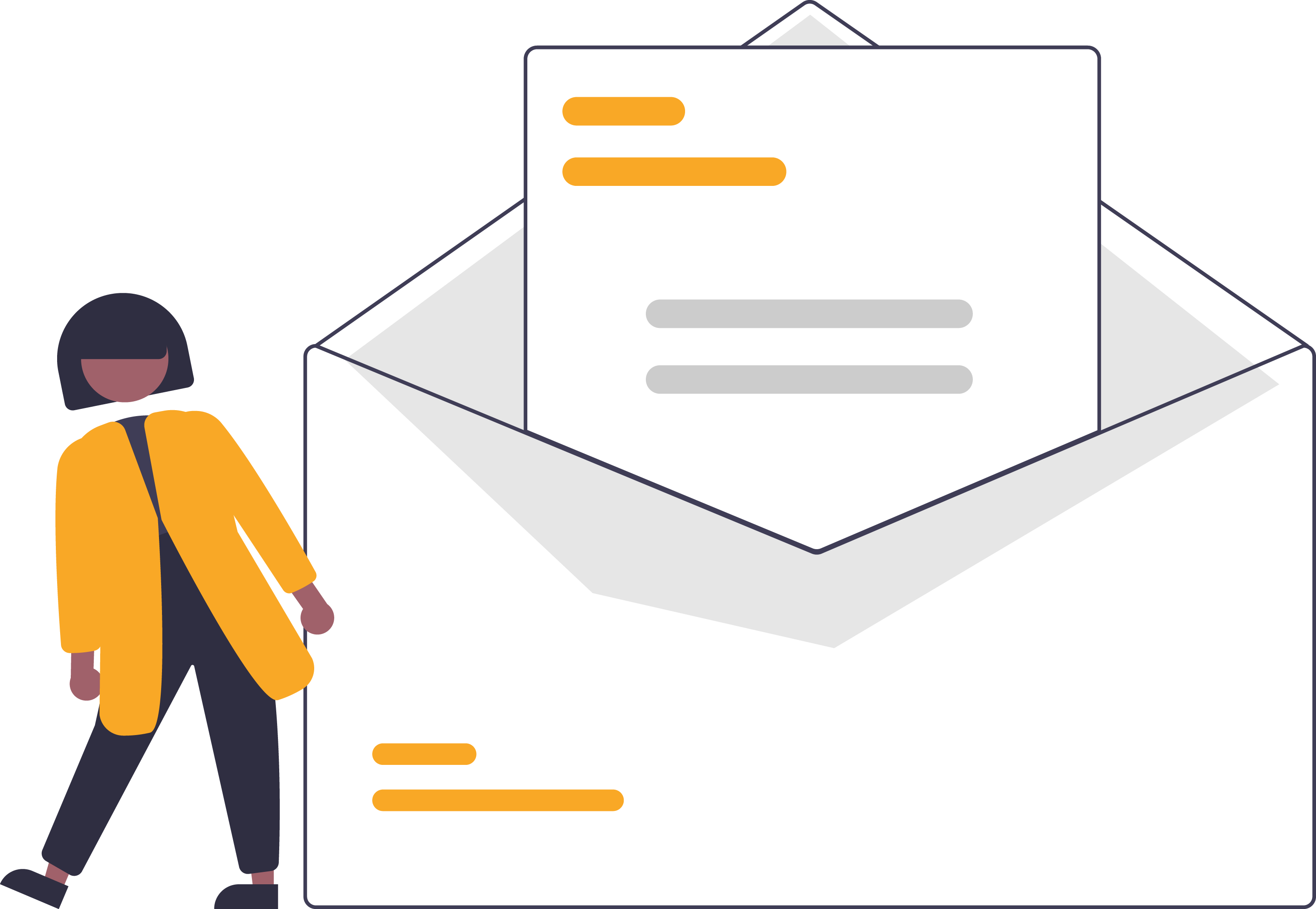 ---